Our Core Values Are In Our Name
With locations across ten states, Hawx, LLC is proud to provide top-of-the-line pest control to our customers. Offering both home pest control and commercial pest control services, we placed our core values right in our name so that we'll never forget what drives us. Hawx stands for Honesty, Attitude, Work Ethic, and Excitement!
Why Trust Hawx Pest Control?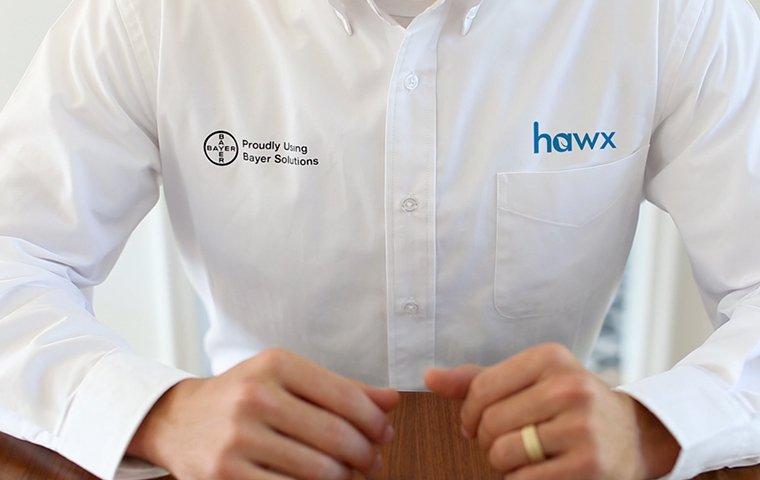 Since our founding in 2013, we have been able to grow our business across ten states, which not only shows our success, but also our commitment to what we do. We know you have many choices in pest control companies, but we also know that you won't be disappointed when you choose Hawx. Here's why:
We offer residential and commercial pest control services.

We participate in Bayer's "Feed a Bee" program.

We offer free estimates.

We are reliable.

We are continually innovating.

We only use the best products and equipment available.

We provide free re-services between visits if your pest problems persist.

We have a variety of pest control plans available to meet your specific needs.

We stay up-to-date on the latest education and technologies to provide you with the best services possible.
Honesty, Attitude, Work Ethic, & Excitement
At Hawx Pest Control, our values are what drive us to offer reliable, innovative, and effective pest control options to our customers. We believe that working with honesty, a great attitude, a good work ethic, and excitement will not only lead to excellent results, but also to happy, satisfied customers. See for yourself when you contact us today!

Schedule Your Free Inspection
Complete the form below to schedule your no obligation inspection.
Get Started With Hawx Pest Control Today
See what makes Hawx, LLC the trusted expert in pest control across 10 states!