Atlanta Homeowners' Complete Guide To American Cockroach Control 
2/15/2021
We might be proud to be Americans, but so are these foul bugs who delight in preying on our homes, sanity, and food supplies. It is a little ironic that a pest known as the American cockroach would not have originated in the United States at all. One of the biggest and most intimidating household roaches, these bugs actually came from Africa and the Middle East. Reddish-brown exoskeletons folded wings, and long antennae are often the most iconic of their characteristics.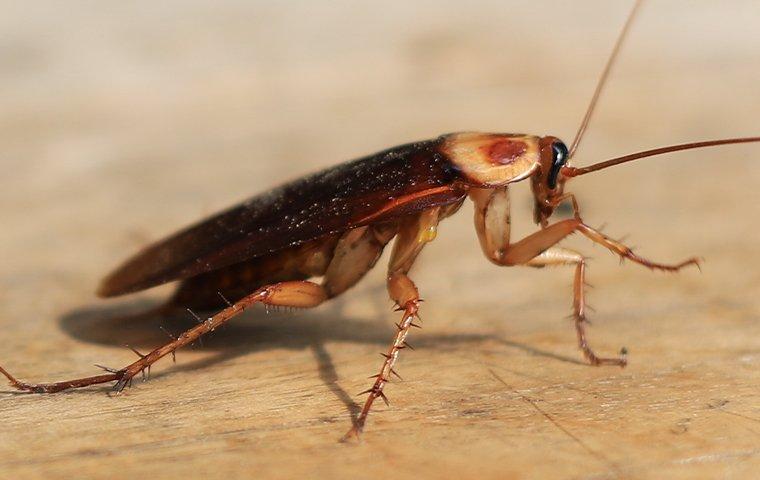 Finding an American cockroach in your home or business will be a bad omen of things to come. The spread of dangerous pathogens, the musky odor of dead bugs, and the possibility of food contamination are only some of the problems associated with American cockroach spread.
Prevention Tips For American Cockroach Control In Atlanta
Prevention is the number one method of pest control used in Atlanta homes today. Not only does proper mitigation and occlusion keep pests from wandering too close to the property, but it virtually negates the need for treatment measures in the home. Listed below are the most trusted American cockroach prevention tips:
Remove the factors that could be attracting American cockroaches to the premises. All pests need food, water, and shelter to survive, so make a point of removing easy access to all of these things.

Seal food items in strong plastic bins or plastic bags. Be sure to keep items such as dog food well covered and out of general exposure.

Puddling water could be massing from clogged drains and leaky pipes. Do your part to prevent buildup by repairing or replacing parts as needed.

Remove moisture from the air with the help of a dehumidifier or desiccant bag.

Keep the home tidy, clean, and uncluttered. Sweep and vacuum often to hide food crumbs from hungry cockroach scouts.
Of course, prevention measures can never be 100% effective, especially against difficult pest opponents such as American cockroaches. Should a single vector enter into the home, immediate action should be taken. Have your home professionally evaluated for pest activity by contacting Hawx Pest Control at your earliest convenience.
Crushed About Your Cockroach Infestation? Get On It With Hawx Pest Control
Cockroaches do more than simply infest your home. Instead, they swarm, fester, and taint everything you own with an overarching sense of fear and guilt. Food contamination and the spread of serious diseases will always be a threat while encroaching property destruction will be lingering close behind. At the end of the day, attempting to handle a cockroach infestation on your own will end in expensive receipts and frustrating weekend projects.

Don't risk your time, money, or health with potentially toxic and harmful cockroach treatments. Resolve to do what's right by contacting the professional team at Hawx Pest Control at the first sign of American cockroaches. Our crew does pest control differently, starting with the company name. We believe that there are four things needed to successfully treat your home: "Honesty, Attitude, Work Ethic, and Excitement." With these in mind, our team provides inspections, treatments, and follow-up visits that never fail to get the job done right.

Protect yourself, your home, and your loved ones from the effects of cockroach activity by reaching out to Hawx Pest Control today. Our residential and commercial pest control options are a simple phone call, contact form, or personal visit away. Keep the bugaboos off of you this spring by investing in a pest professional who truly cares. Get help with American cockroaches and beyond with Hawx Pest Control!