Protect Your Business From Common Pest Threats
Protecting your business from the many things that threaten its success can feel like a full-time job. When pests invade, the temptation is there to try to take care of them yourself; not only does this add to your workload, it can also lead to more problems down the road. By partnering with a professional pest control company like Hawx Pest Control, you'll receive the services you need, performed by experts in the field who have the knowledge and training to eliminate your pest problems and protect your business.
Our Commercial Pest Control Offerings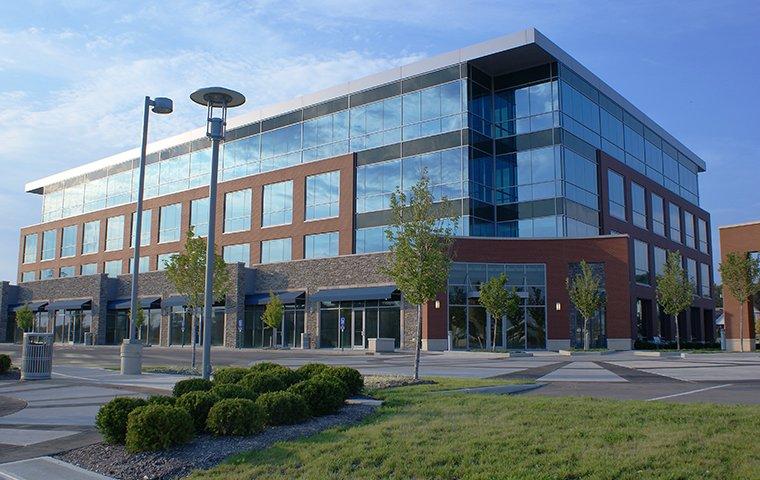 At Hawx Pest Control, we understand that the needs of an commercial facility are different than those of a residential home. Furthermore, the needs of one business will not be the same as those of another. That's why we customize each commercial pest control plan for each company.
We begin by assigning a manager to your account and sending them to your facility to conduct an inspection. The manager will discuss the pest problems your business is having. They will then inspect the inside and outside of your property to gain a thorough understanding of your situation. From there, we'll develop a plan and provide you with a quote for our services. Treatments will vary based on the individual plan we develop for your business.
Our commercial pest control options include the following:
General pest control

Drain services for drain flies
Follow-up services will occur on the schedule determined in your treatment plan. If you have any problems in between visits, we will re-treat your business at no additional cost.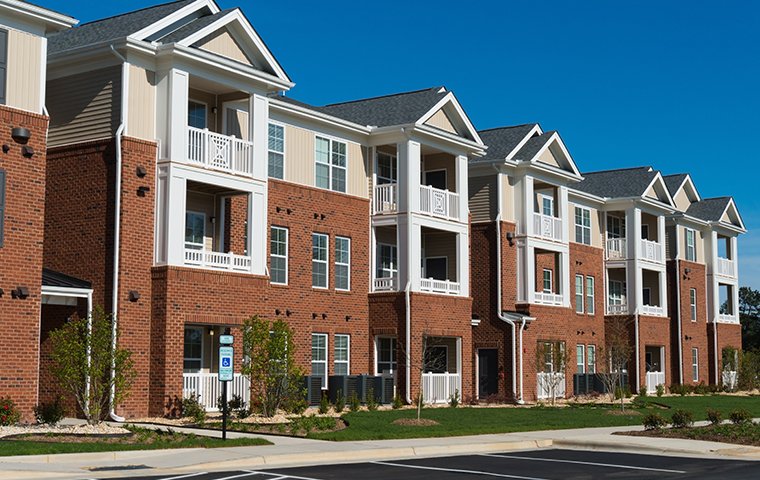 Apartment Complexes
Your tenants expect a safe living environment, but pests will threaten that. By working with Hawx Pest Control, you can ensure that your apartment complex stays pest-free, and your tenants stay happy.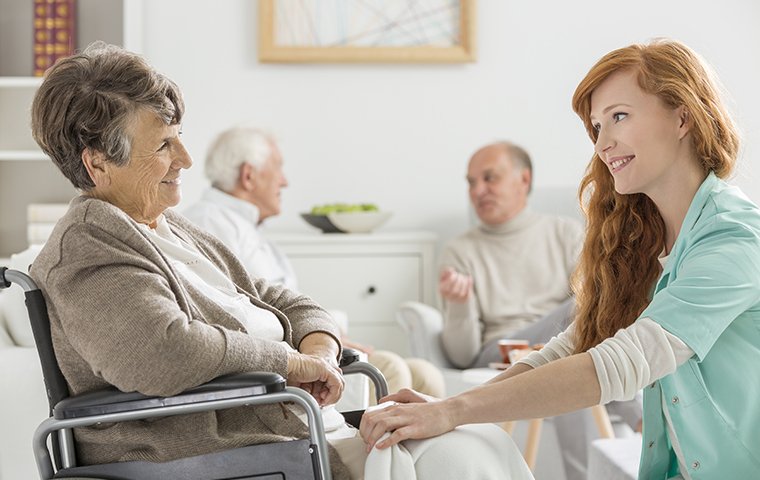 Assisted Living
The health and safety of the people in your care must always be your top priority. A pest infestation can put them at risk. Keep them safe with the help of commercial pest control from Hawx Pest Control.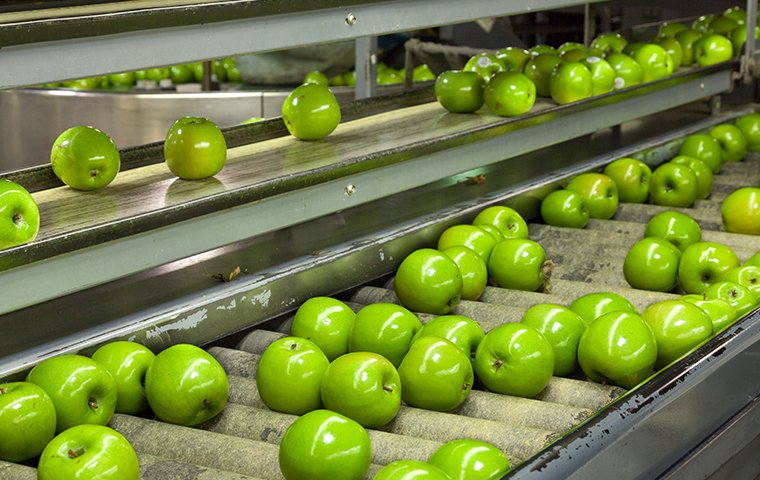 Food Processing
When pests get into a food processing facility, they can break equipment and contaminate food. Stop this costly damage by partnering with Hawx Pest Control for all your commercial pest control needs.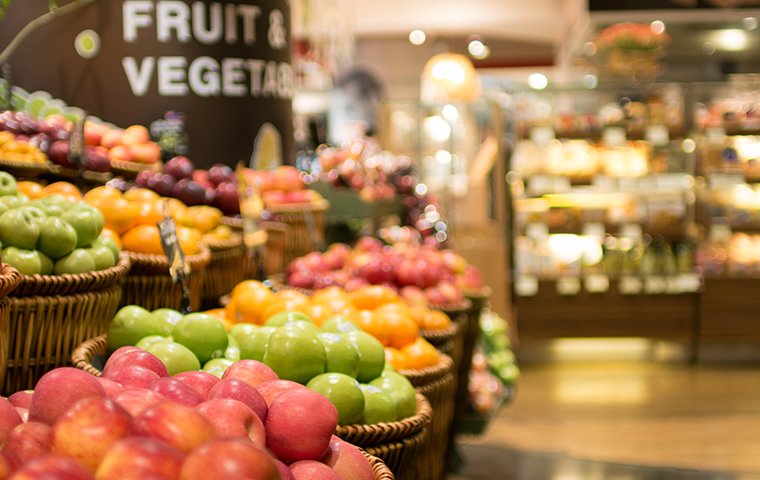 Grocery Stores
When pests get into a grocery store, they will not only cost you large sums of money in damaged goods, but can also make your customers sick. Protect your business and your customers by partnering with Hawx Pest Control.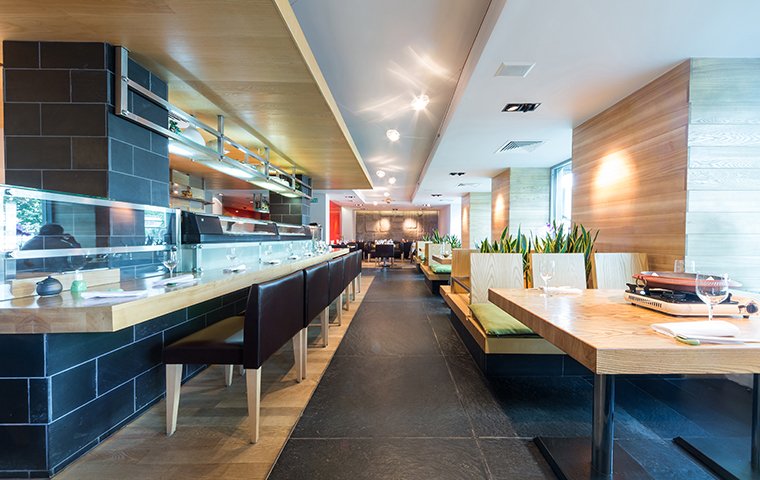 Restaurants
Your restaurant must abide by strict regulations or risk being shut down. Allowing a pest infestation to occur is almost a guarantee of closure. Protect your business and your customers by partnering with Hawx.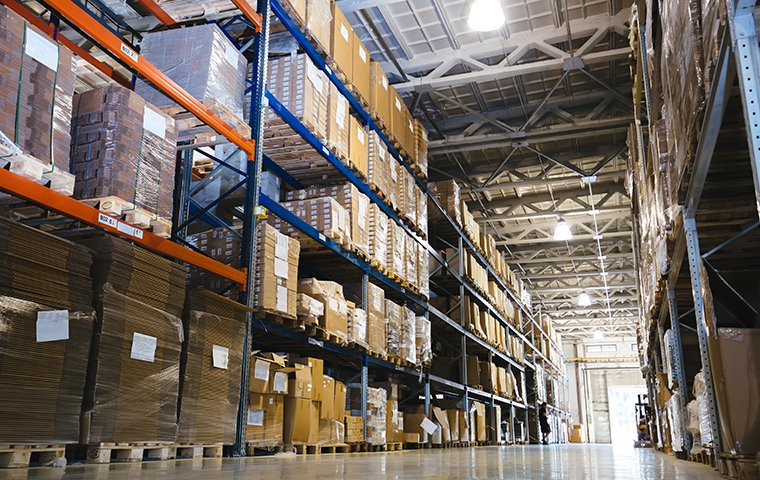 Warehouses
Warehouses are easy targets for pests, with plenty of places to hide and plenty of inventory to destroy. Protect your facility and the things inside it with commercial pest control from Hawx Pest Control.
Why Choose Hawx Pest Control?
We take our commitment to solving your pest problems seriously, and when pests invade your property, you will need a professional who has the expertise to protect your commercial property. When you choose Hawx Pest Control, you can feel confident in your decision. Here are several reasons why:
We assign a manager to each commercial customer to ensure you get the individualized service you need.

We stay up-to-date on the latest education and technologies in the pest control industry.

We work under four core values: Honesty, attitude, work ethic, and excitement.

We offer free estimates.

We offer free re-services in-between visits if necessary.

We customize every commercial pest control plan to meet the needs of each business.

We are continually innovating to ensure we deliver the best possible results to our customers.

We only use the best products and equipment available and are always researching to ensure that we continue to use the best.
We're Committed To Solving Your Commercial Pest Problems
At Hawx, we are committed to solving each customer's pest problems in the best possible way. By using proven techniques and top of the line products, you'll receive the customized care you need to eliminate your pest problems and help your business thrive. Contact Hawx Pest Control to schedule a pest inspection for your business!

Schedule Your Free Inspection
Complete the form below to schedule your no obligation inspection.
Our Services
Proven methods, certified technicians, and the best products and services available make Hawx the smart choice for even the toughest pest problems.