Rodents Do Not Belong In Your Home!
We can probably all agree that rodents do not belong in your home unless they are pets; however, many people are not aware of the many dangers associated with a rodent infestation. Rats and mice chew on almost everything, which not only destroys your belongings, but also severely damages your house – sometimes to the point of becoming a safety issue. Rodents also spread dangerous illnesses and parasites. If you have a rodent problem, contact Hawx Pest Control for a solution!
Our Rodent Control Process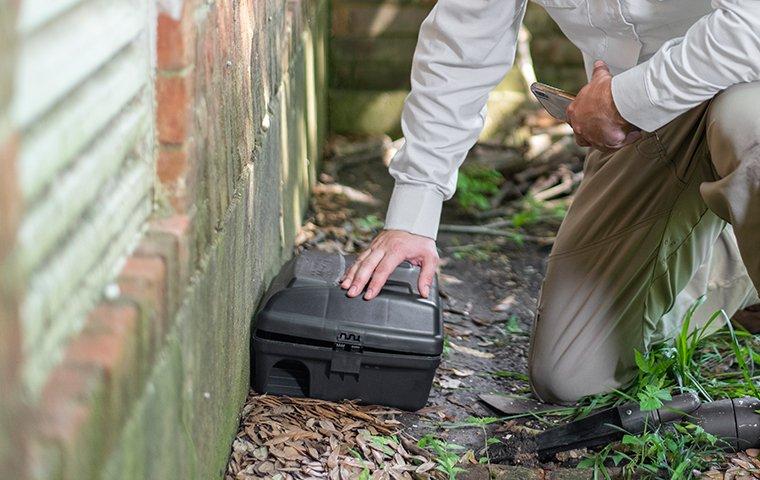 Rodent control service from Hawx Pest Control begins with a thorough inspection of the interior and exterior of your home. This inspection looks for entry points, as well as conditions that are conducive to a rodent infestation. We take this time to go over our findings with you and make recommendations on removing these conditions, such as eliminating food sources. If we find large entry points during the inspection that need attention, we can suggest a company to fix them.
Based on our inspection findings, we'll begin your treatment by placing bait stations and traps. We place these only in areas that are not accessible to your children or pets. We'll also provide minor exclusion work for any small entry points that we find.
Our rodent control service is a recurring service. We'll return on a regular basis to check and re-set traps and check and re-bait bait stations. If you experience any issues in between services, we'll return to re-service at no additional charge.
Protect Your Home From Harmful Rodents
When rodents get into your home, it's vital to take quick action to remove them and keep them out. Doing so will minimize damage to your house and help prevent the chance of your family contracting an illness. Hawx Pest Control can efficiently and effectively eliminate your rodent problem. Contact us to schedule a rodent inspection today!

Schedule Your Free Inspection
Complete the form below to schedule your no obligation inspection.
Our Services
Proven methods, certified technicians, and the best products and services available make Hawx the smart choice for even the toughest pest problems.