Is Your Home In Danger Of Termite Damage?
Termites are a pest you probably don't spend much time thinking about because it's rare to see them out in the open; however, that doesn't make them any less dangerous or less likely to invade your home. Termites inhabit every state in the U.S. except Alaska, and they will cause serious damage to your house if they get inside. If you suspect that you may have a termite infestation in your home, contact Hawx Pest Control. Our termite control services will eliminate your termite problem!
Our Termite Control Process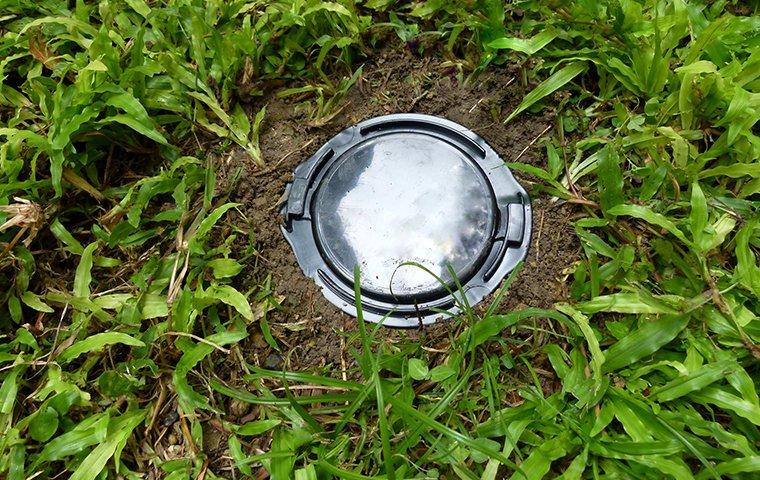 Determining whether you have an active termite infestation or not can be more complicated than you'd expect. Termites rarely come out in the open, and the damage they cause is almost entirely out of sight. However, they do leave behind subtle signs of their presence. If you suspect you have termites in your home, it's wise to have a professional termite inspection performed. Hawx Pest Control's service technicians are specially trained in how and where to look for termite damage. We can determine if termites are active in your home and, if so, we'll suggest a treatment option that would work best for your situation.
Our primary method for treating termites is the Advance Termite Bait System. We will strategically place termite monitoring stations in the ground around the exterior of your home. When we identify termite activity, we place a bait cartridge in the stations. The bait's active ingredient will be spread throughout the colony until it eliminates all termites.
We also offer a foaming application treatment. During this treatment, we drill holes through your drywall and insert a foam between the studs one to two feet high. Once the foam dies down, it leaves a residue that kills termites. Additionally, liquid treatments are available in some locations.
Protect Your Home From Wood-Destroying Termites
Termites can cause dangerous and costly damage to your home if left untreated. If you suspect a termite infestation in your home or simply want to be sure that termites are not present, contact Hawx Pest Control. Our termite inspections and treatments are thorough and effective. Protect your home from termites when you contact Hawx today!

Schedule Your Free Inspection
Complete the form below to schedule your no obligation inspection.
Our Services
Proven methods, certified technicians, and the best products and services available make Hawx the smart choice for even the toughest pest problems.